Then: Archived "now" updates
28 February 2017
Following the birth of our daughter, I'm now back techwriting four days a week at Fred, learning how to function on less sleep.
I've decided to close my Twitter account, because it had reached the point of diminishing returns; it was fun back in 2008-2010, but for the last few years I'd only used it for non-creative procrastination and the occasional tech writing vent. Plus, I feel worn out by news, marketing, and the modern internet in general. I don't miss Facebook (having quit it a couple of years ago) and I don't think I'll miss Twitter either.
I'll probably be a little more active in posting life updates here; and you can email me at fraser@fraserdron.com. I'd love to hear from anyone who stops by.
15 February 2017
Our daughter Vera was born on February 11th.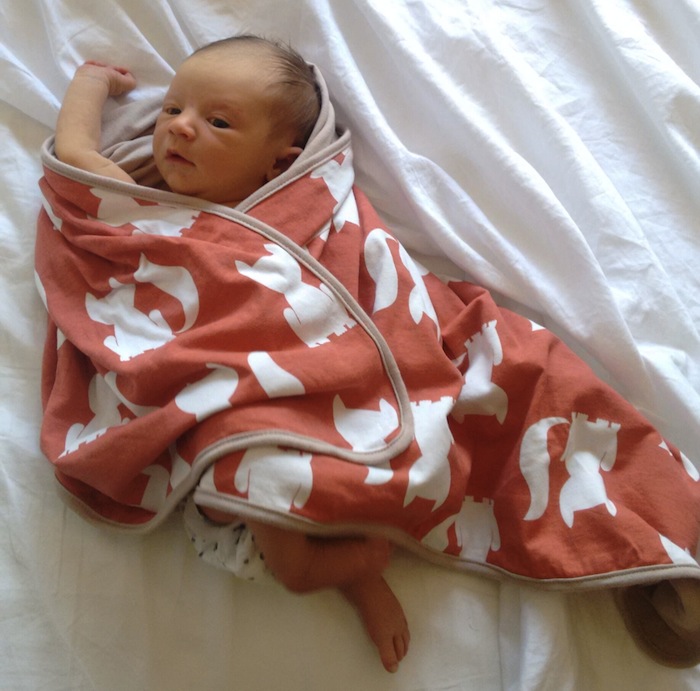 It's early days, but I think she likes us.
I'm taking a couple of weeks of parental leave; then I'll be back techwriting at Fred four days a week.
25 January 2017
It's summer in Melbourne. My fiancee and I are expecting the birth of our first child, a daughter. The due date is today, so she'll arrive any day now!
We bought an old brick house in November 2015 and we've lived in it for a year now. We've had to do a lot of basic repair and renovation work - the previous few owners had let it go - and now we're taking a break from big projects. But we're excited to do more in the next couple of years. On the list are:
Painting the main gate.
Getting the back fence (and possibly the side fences) replaced.
Getting a side gate installed.
Getting the huge, weird concrete pad and associated rubble removed from the back yard so we can start landscaping it.
Doing some minor interior repairs and repainting.
Since June 2014, I've worked at Fred IT Group, who make software for pharmacies. I spent a lot of 2016 working as a business analyst (and tech writer and QA) on the first phase of the MedView project. I'm starting 2017 back in the Operations department, doing a mixture of product documentation, internal documentation, knowledge systems management, and knowledge strategy.