News Updates
6 September 2018
It's Spring again, and since last year our back yard has come along well! It now has four raised vege beds (about 8m2 in total); several fruit trees and berry bushes off to a decent start; a granite sand barbecue area; and a bit of lawn that I'm quickly finding better uses for (next project: a sandpit for Vera made from some log segments).
Olivia is doing some casual work, about 20 hours per week, and I've reduced my hours to a nine-day fortnight. If Olivia's work keeps up and my company allows it, I may even get to do a four-day week.
6 April 2018
I'm moving from Technical Writing into a Business Analysis role at the same company. I think it's a good move.
4 October 2017
It's Spring, and Daylight Savings time. A few weeks ago we hired a guy with a digger to remove all the rubble and couch grass from our back yard and level the soil. Since then, we've planted fruit trees and berry bushes and figured out a basic site layout; now we're immersed in trying to get the lawn and vege garden in place before Summer.
23 May 2017
My dad died on the 8th of May, at home, in the late afternoon, at the age of sixty, five days after suffering a heart attack and having a stent put in one of his arteries. We don't know the exact cause, but his doctor wrote "Most likely primary arrythmia or ventricular rupture". It seems to have been quick and painless.
The heart attack came out of the blue; although heart disease runs in the family, Dad was in good health, had none of the risk factors, and hadn't complained of any chest pains.
He was a beautiful man who lived for his family, and we all miss him terribly.
We spent a couple of weeks with my family in New Zealand. Now, I'm back at work, wondering what medical tests I should get, and thinking about all the house renovation questions I wanted to ask Dad.
Vera, meanwhile, is a pro traveller. At three months old, she has her own passport and has slept happily through two international flights.
28 February 2017
Following the birth of our daughter, I'm now back techwriting four days a week at Fred, learning how to function on less sleep.
I've decided to close my Twitter account, because it had reached the point of diminishing returns; it was fun back in 2008-2010, but for the last few years I'd only used it for non-creative procrastination and the occasional tech writing vent. Plus, I feel worn out by news, marketing, and the modern internet in general. I don't miss Facebook (having quit it a couple of years ago) and I don't think I'll miss Twitter either.
I'll probably be a little more active in posting life updates here; and you can email me at fraser@fraserdron.com. I'd love to hear from anyone who stops by.
15 February 2017
Our daughter Vera was born on February 11th.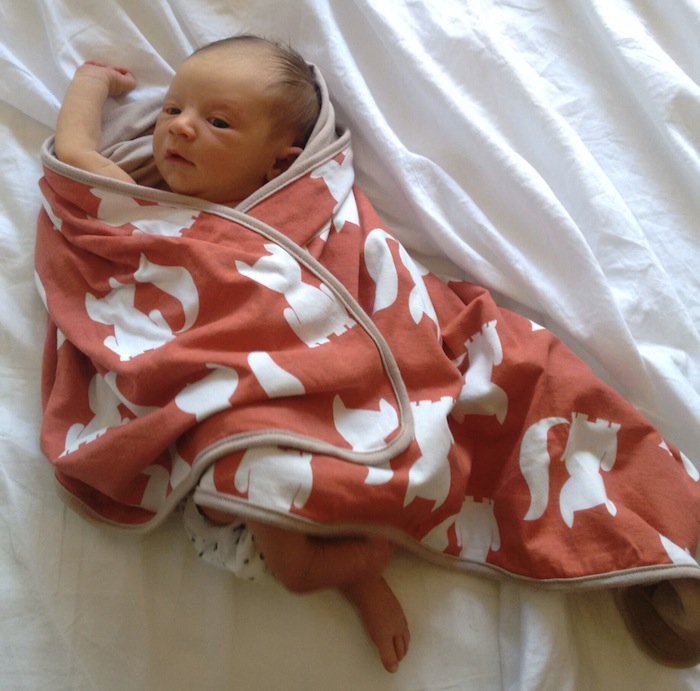 It's early days, but I think she likes us.
I'm taking a couple of weeks of parental leave; then I'll be back techwriting at Fred four days a week.
25 January 2017
It's summer in Melbourne. My fiancee and I are expecting the birth of our first child, a daughter. The due date is today, so she'll arrive any day now!
We bought an old brick house in November 2015 and we've lived in it for a year now. We've had to do a lot of basic repair and renovation work - the previous few owners had let it go - and now we're taking a break from big projects. But we're excited to do more in the next couple of years. On the list are:
Painting the main gate.
Getting the back fence (and possibly the side fences) replaced.
Getting a side gate installed.
Getting the huge, weird concrete pad and associated rubble removed from the back yard so we can start landscaping it.
Doing some minor interior repairs and repainting.
Since June 2014, I've worked at Fred IT Group, who make software for pharmacies. I spent a lot of 2016 working as a business analyst (and tech writer and QA) on the first phase of the MedView project. I'm starting 2017 back in the Operations department, doing a mixture of product documentation, internal documentation, knowledge systems management, and knowledge strategy.